5/20/2018
SARM Granted $10,000 from John Emery Rail Heritage Trust
The Southern Appalachian Railway Museum is extremely pleased to announce that we have been granted $10,000 from the John Emery Rail Heritage Trust for continued restoration work on the Central of Georgia Fort McPherson passenger coach. The grant is a tremendous boost in project funding and will greatly help restoration work.
Volunteers have been working on cleaning out the car, removing walls and getting new spray foam insulation added. Old 32V DC switchgear has been removed, along with copper steam radiators. We acquired new (to us) seats and frames, and are planning on painting replacement wall panels soon.
This grant from the John Emery Rail Heritage Trust will help us get HVAC systems installed and updated electrical work done on the car.
The museum owns the sister car, the Fort Oglethorpe, and finished restoration on the car approximately 3 years ago.
11/28/2017
SARM Museum Activities Continue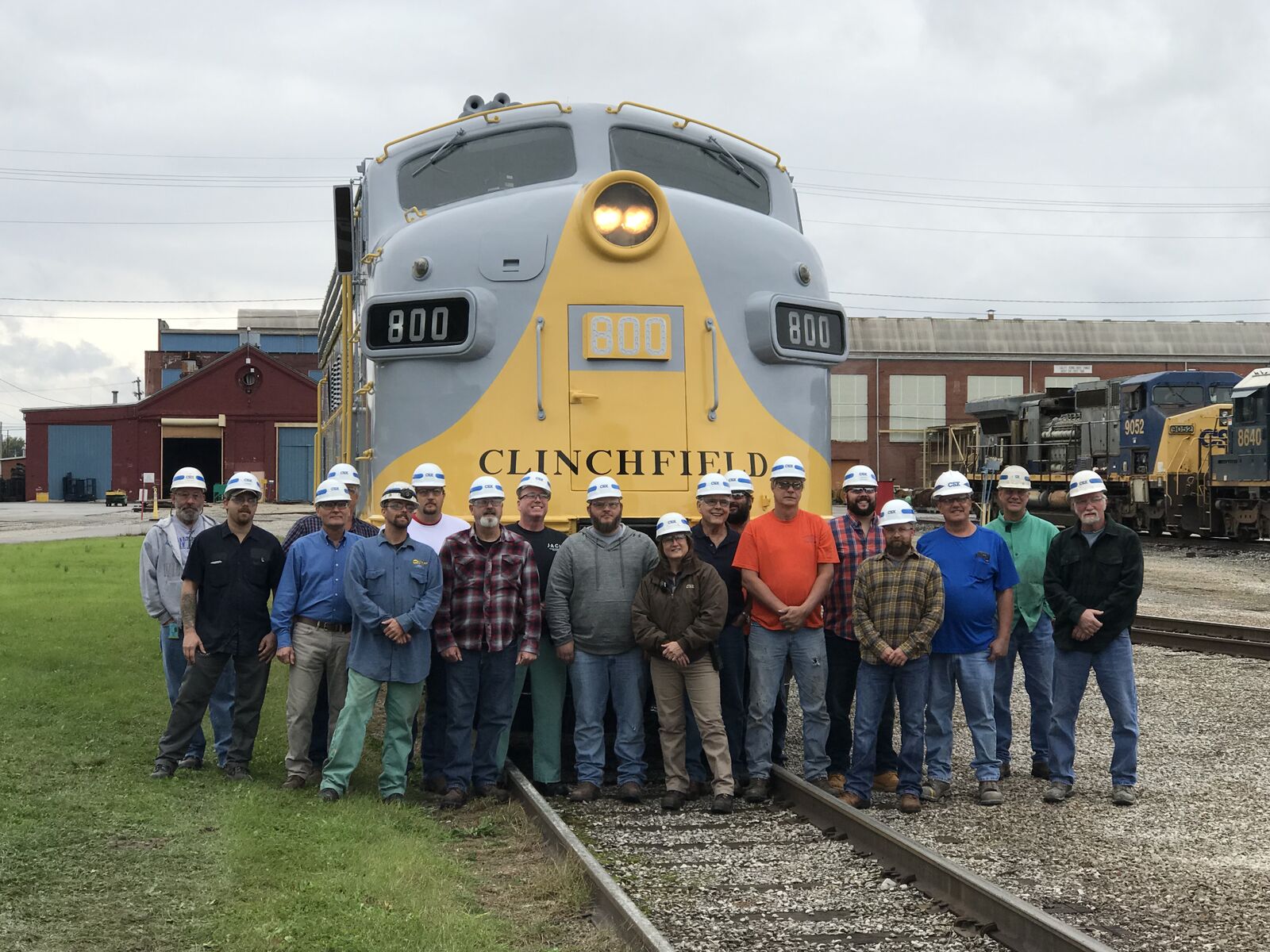 While the Secret City Excursion train operations have ceased, the Southern Appalachia Railway Museum continues its mission of preserving and restoring historic railroad equipment. With the generous help of CSX, Inc., SARM was able to get the Clinchfield 800 F7 beautifully restored. In addition, the SD45 engine got some needed upgrades. These two engines were then the power that pulled the historic 75th annual Santa Train from Shelby KY to Kingsport TN. Many SARM volunteers spent countless hours getting ready for this event. We are very proud to have been a part of such a great cause/event and hope to continue working with CSX, Inc. and the rest of the railroad community to continue preserving and restoring equipment while we looking for a new home for running excursions.
If you would like to help us continue our mission, please feel free to donate. We are a 501(c)(3) charitable organization. Your tax-deductible donations go towards:
1) Car storage fees imposed on us by the track owners at K25
2) Car restoration (we recently purchased new seats to get the Fort McPherson coach available for example)
3) Engine restoration
4) Insurance fees (we still have to pay full liability insurance even though we aren't running excursions)
5) Other on-going expenses such as maintaining our website, etc.
We are working on an online donation button, but in the meantime, donations can be mailed to SARM Donations, P.O. Box 6756, Oak Ridge TN, 37831. If you would like a receipt or to have your donation go to a specific item, please let us know.
Older News
Secret City Excursion Train Operations Cease
It is with great regret that we have to announce the suspension of the Secret City Scenic excursion operation. We received notification earlier today from the owners of Heritage Railroad, that they would be unable to renew our Operating Agreement. The reason given was liability concerns.
In nearly two decades of service SARM is most proud of the thousands of volunteer hours worked and tens of thousands of passengers transported safely.
The museum's extensive equipment collection is safe and we will be working on other opportunities in the future. We would like to thank the Department of Energy, CROET, Energy Solutions, the Oak Ridge Heritage Rail Authority, Walden's Ridge Railroad and the Oak Ridge community for their years of support in this endeavor.
All pre-paid reservations have been refunded.